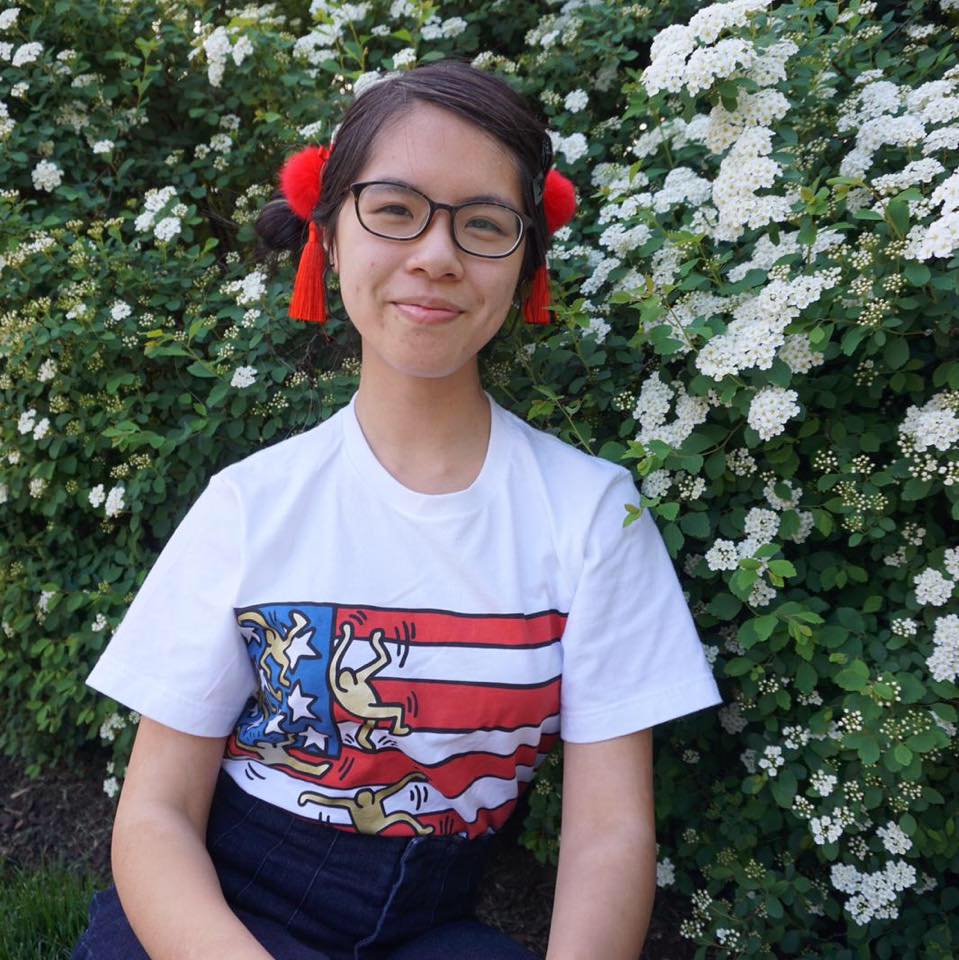 Michelle Chan
Michelle Chan is an interdisciplinary artist based in Kansas City, Missouri. She completed her BFA at the Kansas City Art Institute (KCAI) in 2019 with a double major in Fiber and Art history, and a certificate in Asian Studies. Her work addresses being an American-born Chinese through the lens of pop culture and consumerism. Chan is currently at the Charlotte Street Foundation as a 2019-2021 Studio Resident.
Feature works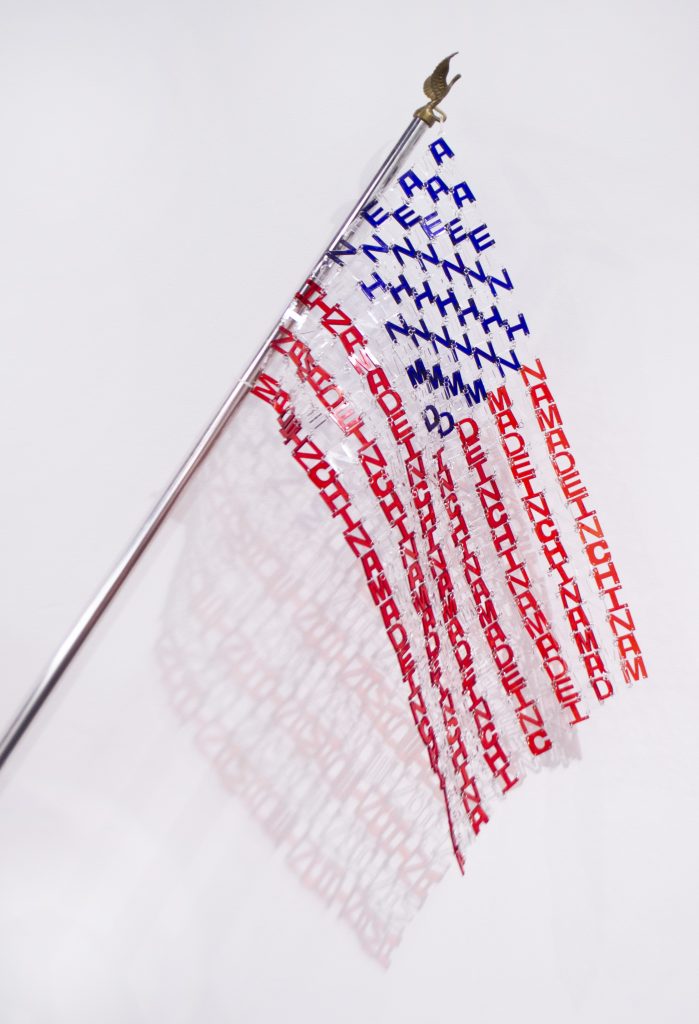 "MADE IN CHINA" Flag Series
This flag is composed of plexi-glass letters that say "MADE IN CHINA" in an off repeat in each row. I wanted to highlight the hidden and often dismissed role of Chinese manufacturing in the US.
Full Portfolio
Explore Michelle's full portfolio here